Foot Bass 125th anniversary!
Limited series!
"Basse aux pieds"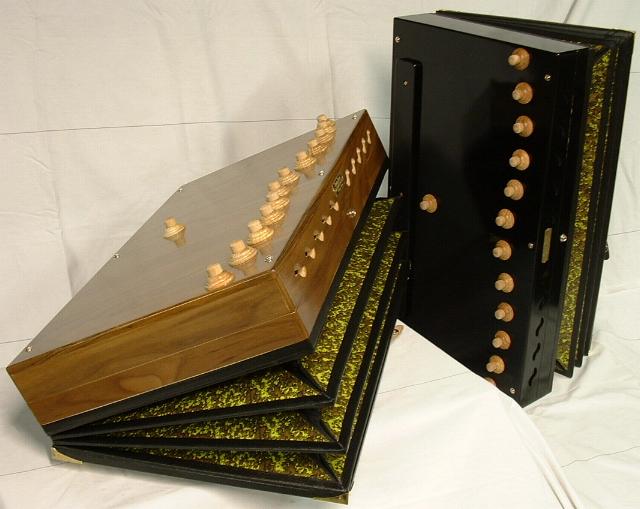 This instrument was very popular in the early 20th century.
It was invented by Mr. Joseph Alexandry from Namur (Belgium) and patented in 1894.
The Foot Bass was very popular until 1945.
Due to the interest of a small group of  contemporary musicians, the instrument is making a come back.
The instrument can be used as an additional  bass, supplementing  for instance, an accordion, violin, wind or others instruments, to provide the bass notes to the chords.
below:  traditional model Foot Bass 12 keys button rosettes. walnut veneer finish polyester lacquer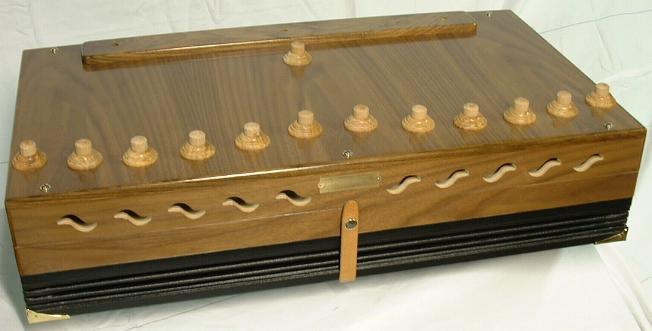 New model 2019: stainless steel button plate instead of button rosettes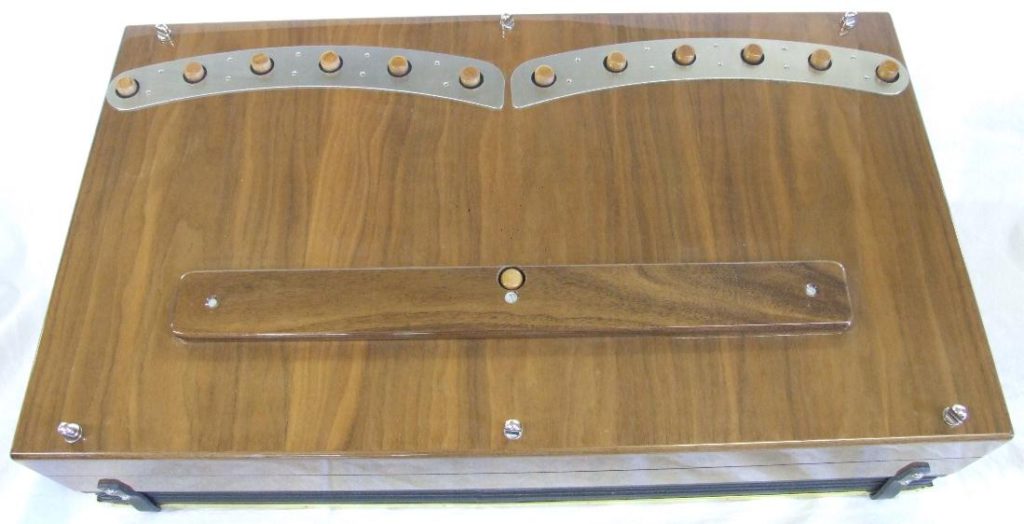 Detail keyboard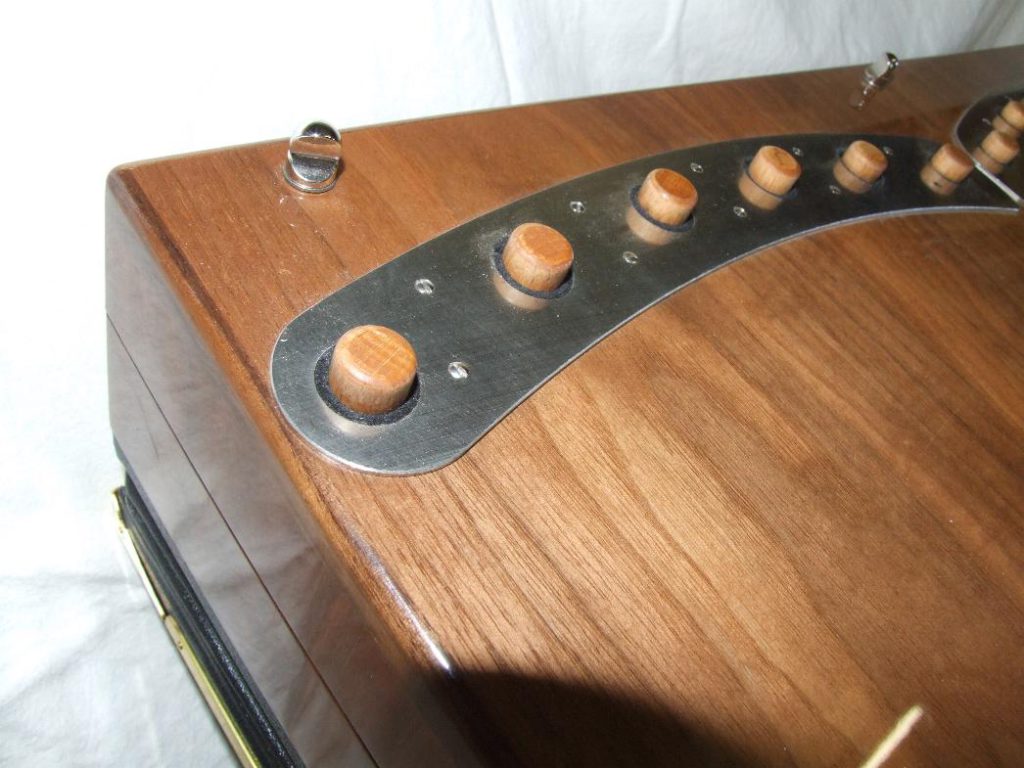 NEW!!!  Double Range Foot Bass 24 tones
(range EE-d#)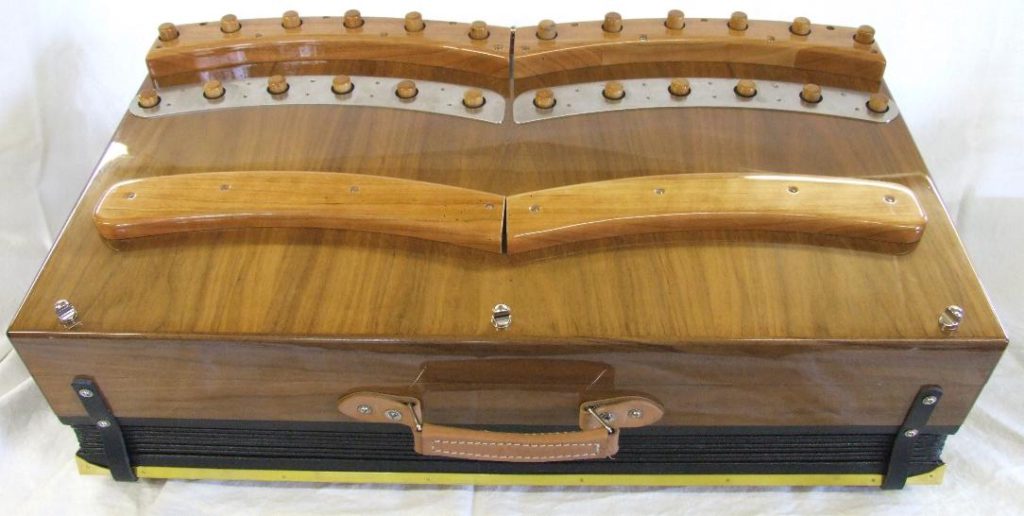 Playing techniques and musical possibilities
The Foot Bass is played with the feet ,when placed on the ground.
Every foot manages 6 keys.
The notes are produced by pressing a key and simultaneously pushing down the bellows.
A grip at the back of the Foot Bass can be connected to a chair to prevent the instrument from slipping.
The Foot Bass is a "single action" instrument, producing a tone by pushing only.
When the foot is released ,two big springs inside, move the upper part into starting position again, and consequently refilling the bellows.
The 12 tone Foot bass consists of the following notes.
(From left to right)  keyboard lay out
C -G -D -A -E -B  /  -F# -C# -G# -D# -A#-F
other tone combinations are possible.
voice combinations    2 tones (in octaves)
Finishes available
jet black or  walnut veneer polyester lacquer
*optional: a variety of veneers or finishes.
*optional: traditional button rosettes
*German silver "string" inlays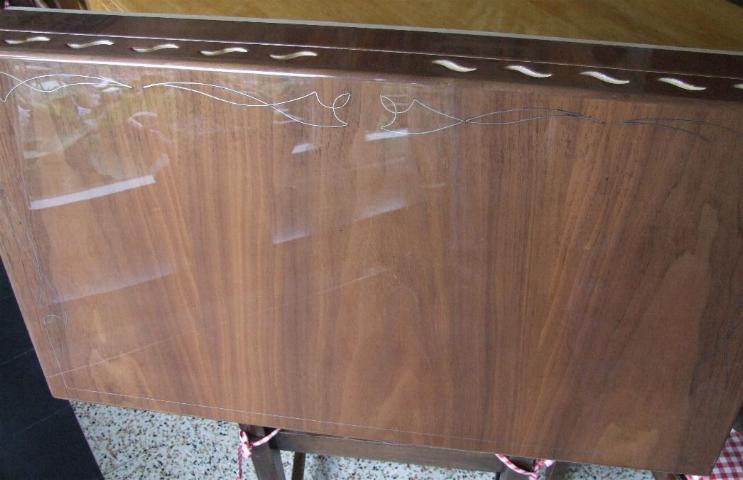 ---
Dimensions:
Length:

64 cm

Width:

35 cm

Height:

17 cm
---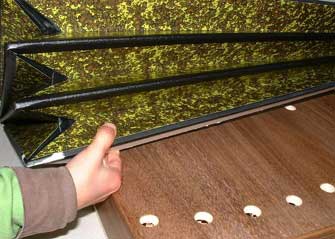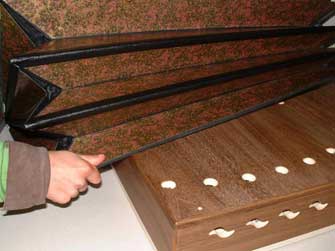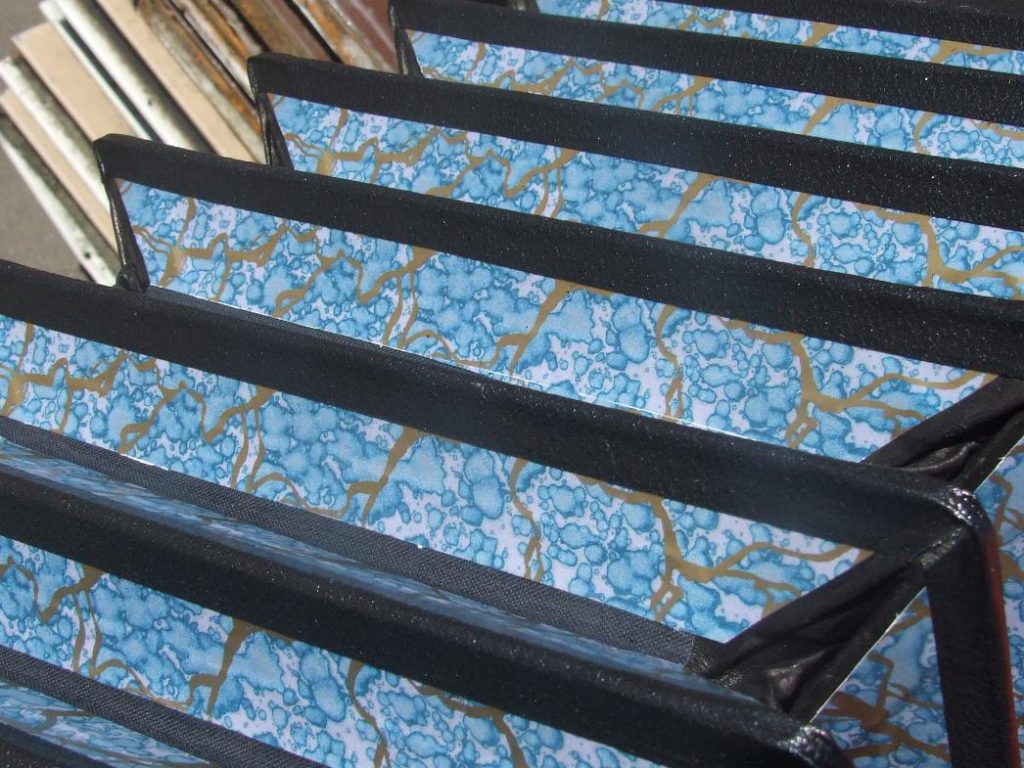 available with  bellows papers: green-, red- and blue base marble papers
NEW!! Option: reprint/screenprint Belgian traditional "Peacock" design bellows papers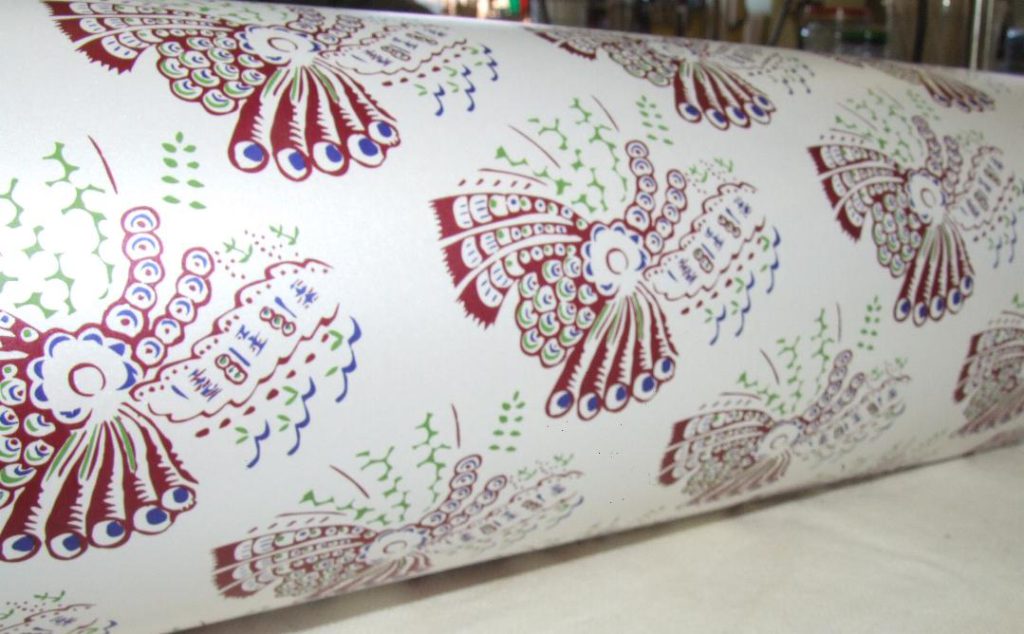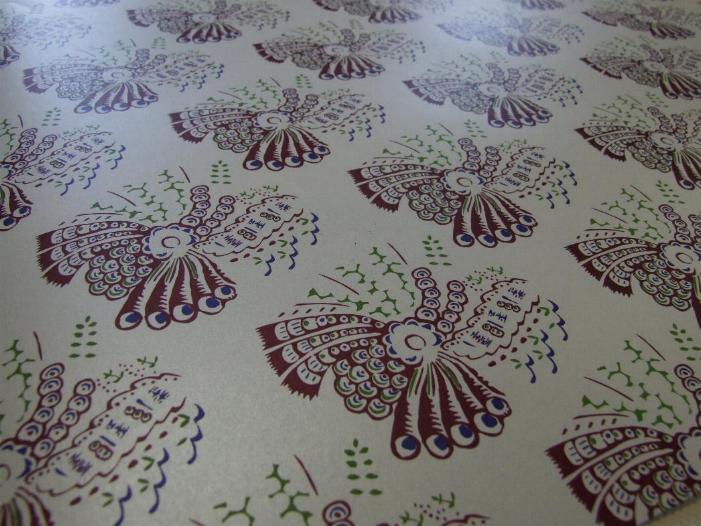 ---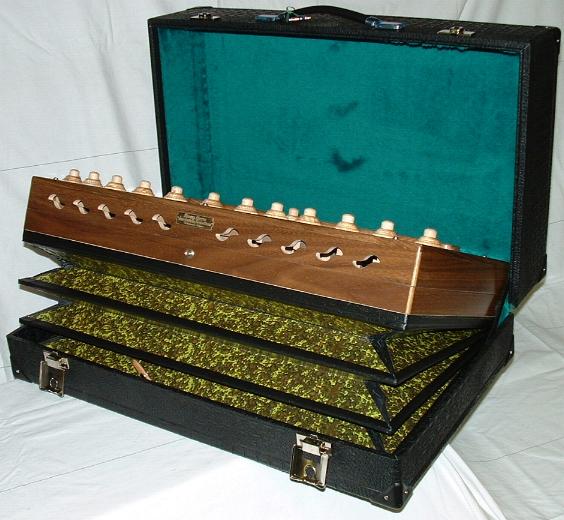 Hard case made to our special order in Italy (optional € 135)
Hear how the foot bass sounds!
A section of the waltz from the opera "the merry Widows" by Carl Maria von Weber.
---
A combination of guitar with foot bass playing a ragtime.
---
Price and Warranty
The price of the basic model foot bass is €2100 *
Double range foot bass to the special order only , price on demand
*shipping destination outside EEC region, normal post shipping
(insured+tracking) included.
Our foot bass is warranted against defects in materials or workmanship for a period of five years.
More