C-system bandonion basic model
Till further notice, this model is out of order!
Basic model C-, B-, and Russian B- system bandonion with detachable reed blocks
for easy change into B-system  and  Russian(bayan) B-system lay out as well !!
This two voice octave tuned instrument is produced exclusively for us to our  specifications in China , in order to offer an interesting priced hybrid bandonion model next to our traditional made,  Gabla Hybrid top models.
front view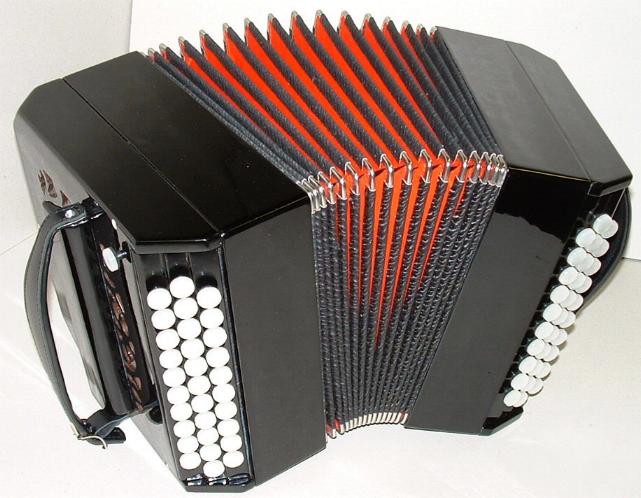 ---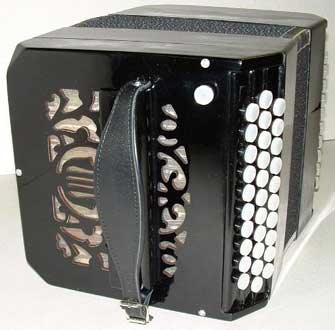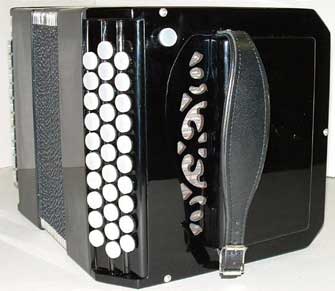 right side view | left side view
---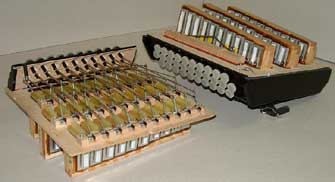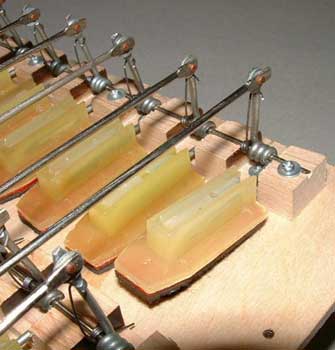 inside view reed blocks/accordion type reeds | action detail
---
Soundfile 1 played by Tim Fletcher  "Del Corazon" (T. Fletcher)
---
Soundfile 2 played by Tim Fletcher "Por dentro de Mi (Luis di Matteo)
---
Soundfile 3 played by Tim Fletcher " pieza 44 " (Luis di Matteo)
---
Now also available : medium priced hybrid bandonion
Click here for the C-system layout!
Click here for the B-system / Russian B-system lay out !
EEC ( EEG) residents,  price €  720,-  S&H not included
Residence outside EEC, price US $  975,-  Shipping to non EEC destination included
Interesting discount for shops, dealers, agency !
Included in the price: Soft bag / Gig bag
For C-system bandonion manual  (availlable in Dutch, German, and English language )
For B system a basic fingering positions chart for basic scales and fingering practices  !
Options
Reed plate upgrading for the starters model
We can upgrade your starters model with traditional bandonion reed blocks and bandonion reed plates in zinc for  €2000  extra
Traditional hand made bandonion bellows
three section 15 folds bellows finished with "Gustav" marble papers
€800  extra
Upgrading – special  trade-in  offer !
To facilitate upgrading, we offer full purchase price refund of the starters model when ordering one of  our top models of  Gabla hybrid  as shown on our website
---