Uni sonoric
"Chromatiphon"  by Hugo Stark(1873-1965) Berlin
Made about 1920
Left and right side 55 keys (Identical layout)
When turning the instrument upside down so that right becomes left, one can play using the same finger positions when playing scales.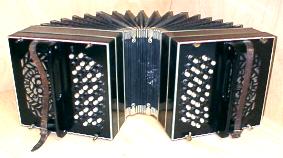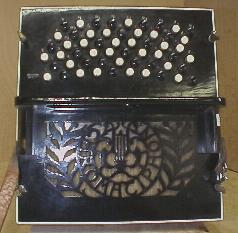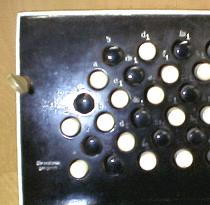 coll.H.Geuns
"Praktikal" Bandonion  by Schönherr & Matthes (Schöma) 1930's
Both hands C-system lay out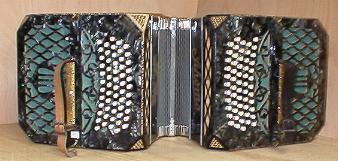 coll. H.Geuns
This instrument was patented and introduced 1926.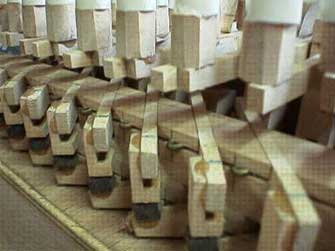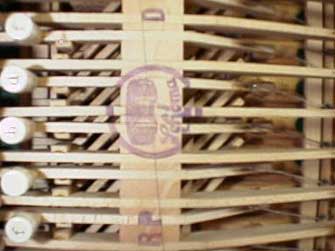 Inside views above show a very refined mechanism of octave couplers (double coupled)
The 3 voice instrument produces a 9 voice sound .
Right side  3-voice combination ( 16+8+8 ft) results in a 9 voice sound
Left side   2 voice combination (32 + 16 ft ) into 6 voices.
A special lever can shut down the lower octave – reeds.
"Praktikal" bandonion, unknown maker   1920`s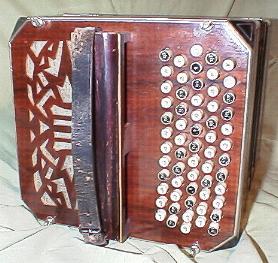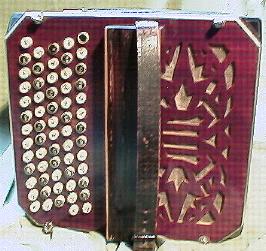 right side | left side
coll.R.Schebera Cologne/Germany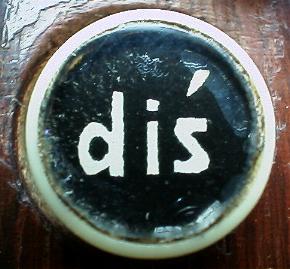 detail of the keyboard right side
Special model  Gebr. Wiessner,  Munich 1930 's
Coupled keys on both hands.
Right hand lay out  B-system
Left hand lay out C-system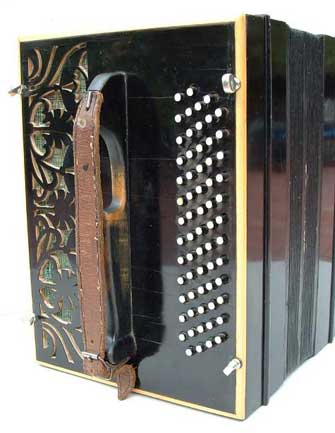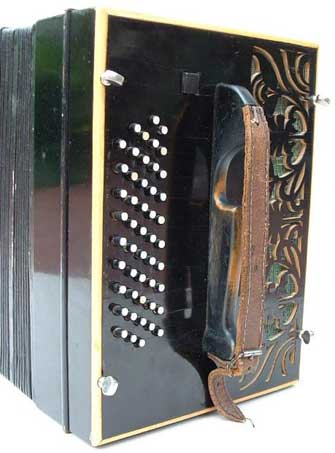 coll. H.Geuns
above right hand side
above left hand side